Limited recall of Apeks TX, ATX and XTX 2nd Stages
This is limited to those 2nd stages/octopus purchased before July 2008 that have not undergone an authorised annual service.
It has come to our attention that an incorrectly assembled 2nd stage has been purchased. If you have an Apeks regulator or octopus that has never had an authorised annual service, regardless of how recently purchased, please take the regulator/octopus to your Apeks dealer to be visually inspected.
All Apeks dealers and distributors have been made aware of this issue.
Do not dive with the regulator until it has been visually inspected. If it is not possible for you to return the regulator for inspection then please contact Apeks' Customer Service Department for assistance. Apeks apologises for any inconvenience this may cause. We are dedicated to making the world's best diving products and ensuring diver safety at all costs.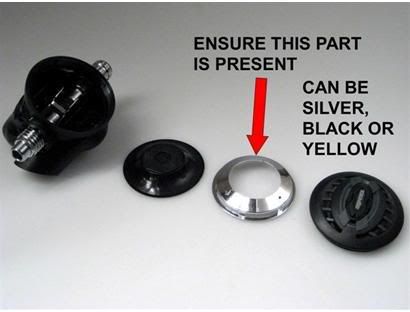 Apeks Marine Ltd. Neptune Way, Blackburn, Lancs. BB1 2BT.
TEL : 0044 (0) 1254 692200 FAX : 0044 (0) 1254 692211 Email:
info@apeks.co.uk