I have dived at Kaikoura approximately 25 times since I arrived in NZ (about 24 times doing courses and once for pleasure
) and it is by far my favourite local site!
The fur seals and dusky dolphins are gorgeous (although the seals smell bad close up!!) and once I was lucky enough to see a Southern Right Whale and calf in the harbour & there is always the crayfish!!! This is where I caught my first one!!
My favourite dives there are South Bay and Sharks Tooth.
Here's some photos to whet your appetite!
Sharks Tooth: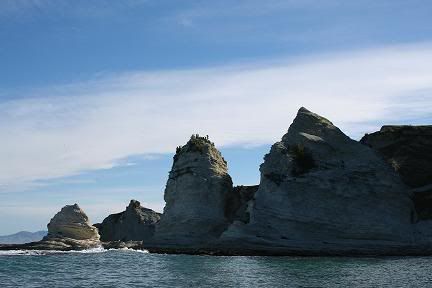 Oh no, who put DD at the helm!
A dusky dolphin:
Has anyone else dived here?
DD